Antique Tiffany LAMB brothers & Greene Stained Glass LAMP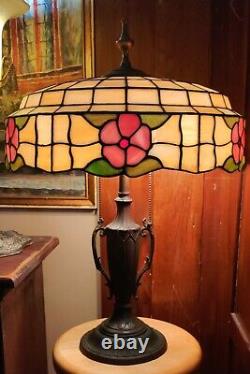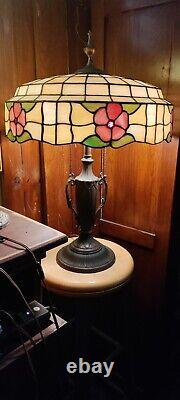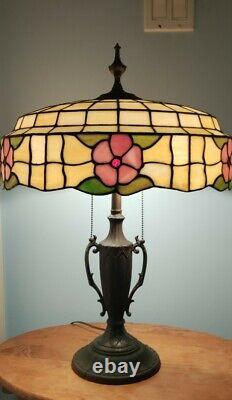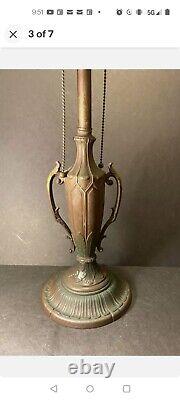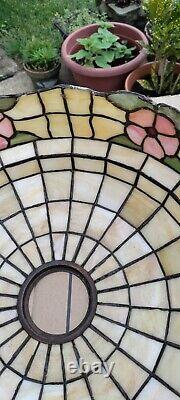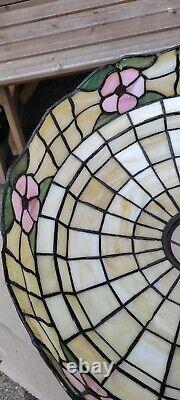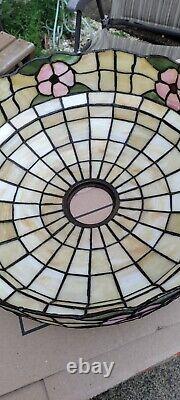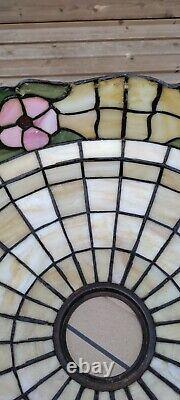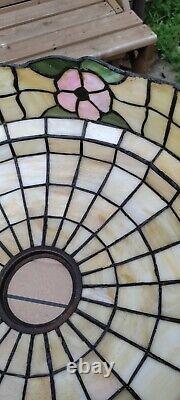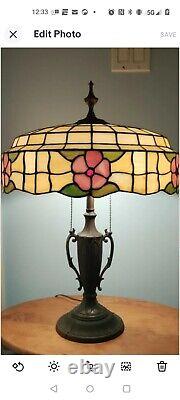 If interested in just shade or base message me. Original "LAMB BROTHERS & GREENE". A nice shade to add to a collection if you like these lamb B & Greene, very modern geometric for their times, futuristic in line with the style & rise of Frank Lloyd Wright. Circa 1905 - to 1920.
Overall condition is very good, solid structure with antique wear. Possibly couple pieces of glass replaced (two leaves at the rim), few heat cracks and couple areas around the rim where it looks like some glue may have been applied. Could be from bee wax , bee wax was used in those days, the bulbs would get hot and often over time wear on the solder would show most common around areas where heat was more prominent. I included all pictures, can send more upon request.
Original base, art nouveau era. Iron and the finial solid brass.