Authentic Early 1900s Antique Leaded, Stained Glass Hanging Lamp, the Real Deal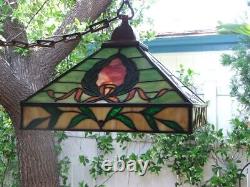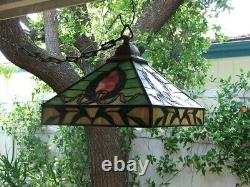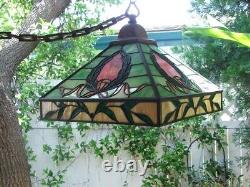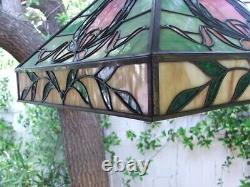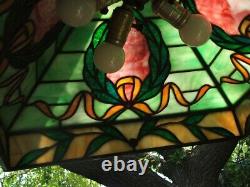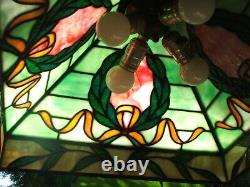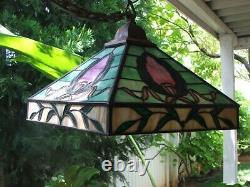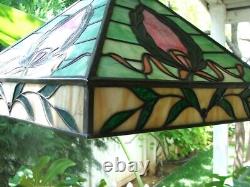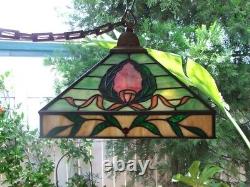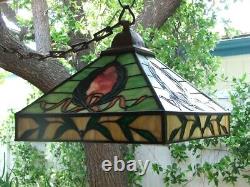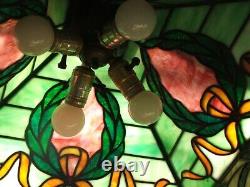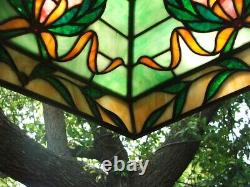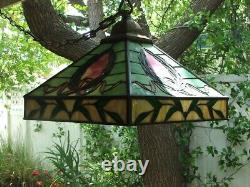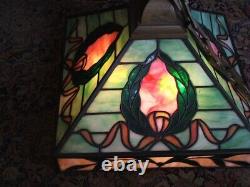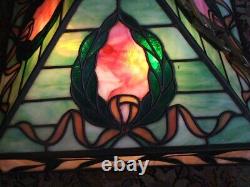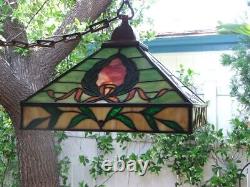 It dates, in my opinion, to the early 1900s which would qualify it as an antique, over 100 years old. Around 17" high, including top hardware, and 18" at the widest. Includes the original SOLID BRASS hardware at the top, including 20 of solid brass chain.
This type of hardware is never part of a reproduction, so we see an important indication of authenticity. You will also notice the fire in the glass. Like I have said, this is THE REAL DEAL!
There are 4 LEVITON light sockets with individual switches stamped Made in USA. Attached to the original chain is approx.
10" of newer chain, with an electric cord running through all measuring around 12", finishing with a plug at the end. This treasure is nicely electrified, and works well. 280 pieces of glass, I have been able to locate 9 hairline cracks.
Each of the triangular panels is slightly concave, an indication of age. None of the above, in my opinion affects the integrity of the lamp, which solid. Please consider that this rare find is a hand made antique...
By its very nature of being old is not "dead mint" or perfect. Please consider any manufacturing imperfections indicative of the period in which it was made and wear consistent with age and usage. CAREFULLY PACKED IN A SMOKE-FREE HOME.