Antique Tiffany Spider Web Floral Design Stain Glass With Bronze Base Lamp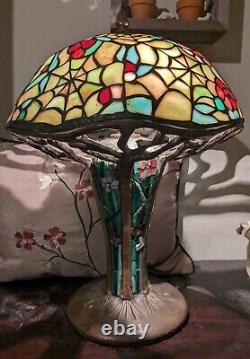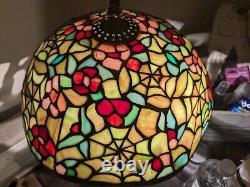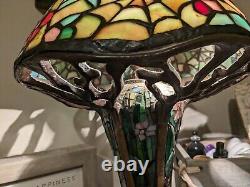 Bring beauty, elegance and class into your home with this enchanting reproduction of Louis C. Tiffany's Floral Spider Web lamp shade with Mosaic Floral Base. The design features bright floral blossoms encased in a spider web design background and open bronze branch like design. The glass was cut in Tiffany's original shapes and sizes and assembled using Tiffany's copper-foil method on exact copies of Tiffany's shade molds.
The imported base is replica bronze cast with a floral/grass design 16 inches tall approximately 5-7 lbs.