Handmade Stained Glass Moroccan /Turkish Mosaic Table Lamp Mosaic Lamp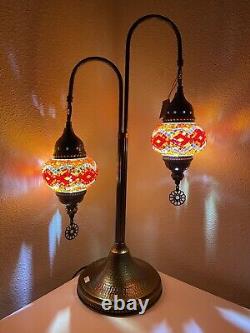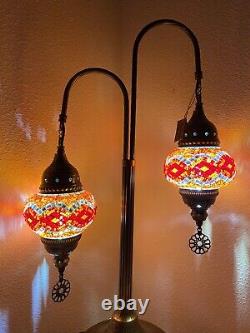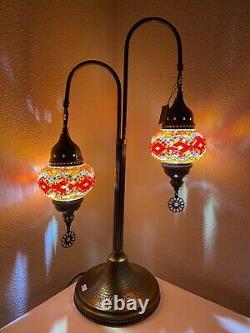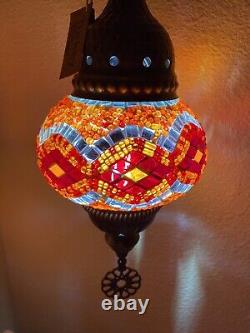 Turkish lamps will not tire your eyes by giving them dim light and will suit your desk, table, and rustic room very well with its unique decoration. Mosaic luna-shaped table lamps are a great decor with the features you are looking for.
To create mosaic glass, more than 100 mosaic glass pieces and glass beads are added to mosaic glass with wonderful patterns. The metal part is molded and the heated metal is poured into the model. Drilling and forging works are done by our masters. It is sent to you with a bronze coating on the metal.
All steps are made entirely by hand. Moroccan mosaic table lamps took their place as the best decor of the year with a vintage look and also an antique stance from bronze. You can diversify your Turkish crescent desk light with many different color options. Glass; Mosaic 2.5 feet heights.